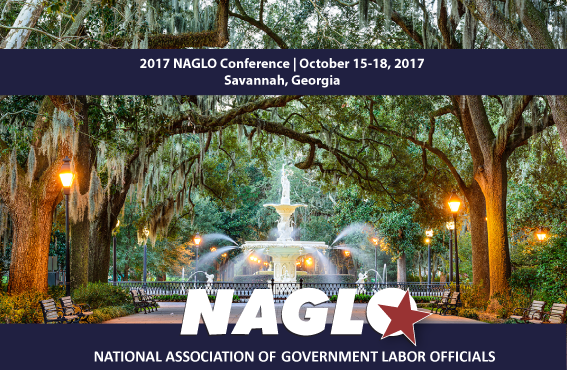 2017 NAGLO Conference | Savannah, Georgia
The 2017 NAGLO Conference was conducted October 15-18, 2017, at the Westin Savannah Harbor hotel in Savannah, Georgia. It was hosted by the Georgia Department of Labor.
The conference included presentations about current labor issues, federal legislation, best practices and opportunities for attendees to share information and network with labor officials throughout the country. View event photos on NAGLO's Facebook page.